Financial Aid
BETTER COLLEGES AT A BETTER TUITION RATE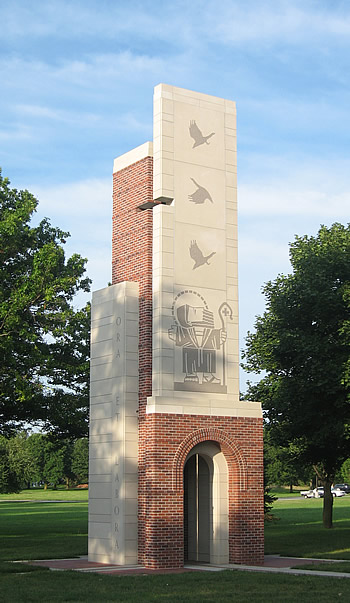 An investment in Mount Michael Benedictine School results in a tremendous head start on a college education. The Mount Michael curriculum prepares our graduates for success at top universities and colleges. Eighty-four percent of students earn college credits while still in high school. The average ACT score for 2021 was 28.9. This raises the Mount Michael 5-year average ACT score to 29.2. A Mount Michael education ensures an advantage in a college education.
An investment in Mount Michael also results in savings on college tuition by way of generous scholarship awards. The 58 members of the Class of 2021 were offered scholarship packages totaling more than $10.4 million, with 45% of the class receiving 4-year full tuition college scholarships. College tuition savings are also realized through Advanced Placement Courses.
FINANCIAL ASSISTANCE PROCESS
Mount Michael Benedictine School seeks to serve a diverse and talented student body. To achieve that end, Mount Michael Benedictine is committed to providing payment plans and financial assistance to qualified students whose families cannot afford the school's full charges. Mount Michael Benedictine has multiple options for payment plans depending on the particular situation. For equitable determination of financial assistance, we use a third party to weigh and balance individual family needs with our available aid funds. Prospective Mount Michael families cannot apply for financial aid until after their son has been accepted to the School. Financial aid applications will be available upon request after that point.
The monks of Mount Michael Benedictine Abbey are the sole operators of Mount Michael Benedictine School. The School operates independently of the Omaha Archdiocese, other Benedictine communities, and the public education system. The total cost to Mount Michael Benedictine School of educating each student is more than the tuition charged. Other revenue sources such as endowment interest, donations, and auxiliary enterprises help subsidize all students, including those who do not receive financial aid.
Scholarships / Financial Aid Opportunities
Need-Based Grants
In order to be eligible for financial assistance, a family must complete a financial aid application and supply a copy of their latest Federal Income Tax Return along with their son's application for admission. These forms will be reviewed by the Financial Aid Committee, which uses practices approved by national organizations to determine the amount of aid for which a family is qualified.
To discuss enrollment in Mount Michael Benedictine, or inquire about payment plan options or financial assistance, please contact Fr. Louis Sojka, O.S.B. in the Business Office at (402) 253-0980 or e-mail: business@mountmichael.org.