Casey Eichler
Class of 1978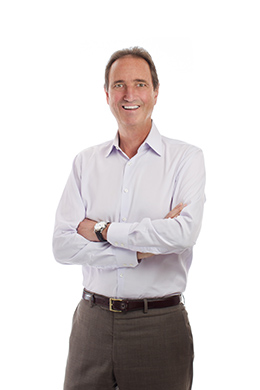 Casey's first introduction to Mount Michael Benedictine was attending Camp St. John's (now called Camp Mount Michael) soon after it was established in 1967. As St. John Vianney Seminary was transitioning to Mount Michael Benedictine High School in 1970 Casey continued to attend camp in the summer and established a connection with the community at Mount Michael enrolling in the fall of 1974. Casey took Physics from Abbot Michael as a senior, the first year he taught in 1978, which was quite an experience. Casey attended Saint John's University where he graduated with a degree in accounting and soon moved to Dallas Texas with a classmate from Mount Michael (Tom Driscoll). He moved back to Omaha for a short time before relocating to Seattle to join a technology start up, Microsoft. In 1990 Casey moved to the Silicon Valley to work for Steve Job's start up NeXT Computer which eventually merged with Apple Computer to form what is today known as Apple. Over the next 25+ years he has been involved with several technology companies taking two public on the Nasdaq Stock Exchange.
Casey has also stayed committed to his community beginning with teaching CCD in Dallas with Tom. He has been the president of the school board at his parish, a member of the Stanford University Rotary Club and remains active at both Mount Michael and St. John's University. He is currently on the Board of Trustees at Saint Mary's College in Moraga California.
Today, Casey lives in Redwood City California with his wife of 35 years, Kathleen, where they raised their three children Erin, Patrick and Maggie. He is on the Board of several companies but prefers to be with Kathleen, at the beach or on the golf course.