ArchBishop Jerome Hanus
Class of 1958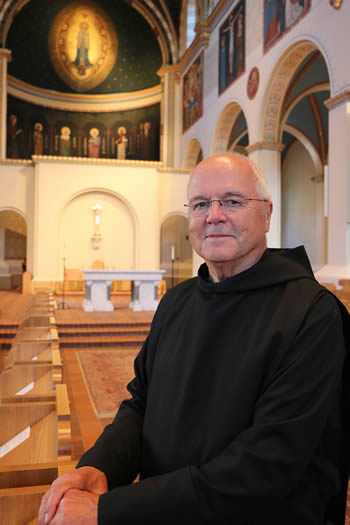 Archbishop Jerome (George) Hanus was born in Brainard, Nebraska in 1940. He attended St. John Vianney Seminary graduating in 1958. He joined Conception Abbey in 1961. He graduated from Conception Seminary College and continued advanced Studies at the Pontifical University of San Anselmo in Rome and Princeton University.
He became the sixth abbot of Conception Abbey in 1977 and served as Abbot President of the Swiss-American Congregation from 1984-1987. In 1987 he was appointed Bishop of Saint Cloud Minnesota until his appointment as coadjutor Archbishop of Dubuque, Iowa becoming Archbishop in 1995. He retired in 2013. He then returned to Conception Abbey resuming his monastic life.