Bill Heller
Class of 1962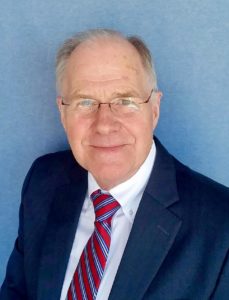 I grew up on a farm on the north edge of Omaha, the middle of three children. Having been born and raised to appreciate farm life, I originally thought that was where I would end up. But God's plan for my life was better than I could have designed.
My first exposure to St. John's Seminary was in September 1957 when I attended the Fall Festival. I had just started the eighth grade at my home parish school,
St Philip Neri in Omaha, and was considering where to attend high school. Exploring high school options that year, St. John Seminary kept rising to the top of the list. So in the fall of 1958, I enrolled as a freshman at St. John's (now Mount Michael Benedictine) with the goal of becoming a priest. During high school, I was drawn to the lifestyle of the Benedictine Community. So during my junior year, I decided to join the Monastery as a Brother after the completion of high school. Under the direction of Father Anselm, I began my electrical career and in 1969 I left the Monastery and became an electrician in Omaha. In 1975 I bought Kenworthy Electric and then in 1993, merged with Baxter Electric to form Baxter Kenworthy Electric Inc. as it is known today. My training and experience at Mount Michael set the foundation for many of the rich and rewarding experiences I have since encountered as a business owner. I am proud that our company was able to install the electrical and data systems in the recently completed David "DJ" Sokol Learning for life Building, as well as other electrical projects around the campus.
I am very thankful for the opportunity to have spent my formative years under the influence of the Benedictine Community at Mount Michael Abbey. The lessons I learned and the experience I gained have served me well in my adult life and for this I will forever be grateful to God and the Mount Michael community.