Alumnus of the Year: The Mount Michael Benedictine School Alumni Board selects an alumnus who embodies the core Benedictine values that Mount Michael instills in its students. The main consideration for this award is to recognize an individual who symbolizes what it means to be a Mount Michael Benedictine graduate. Hall of Fame members also include those who were Knighted into the Hall of Fame in coordination with the Annual Night of Knights.
The Athletic Hall of Fame: The Mount Michael Benedictine School Athletic Hall of Fame selects and gives lasting recognition to those individuals, teams, and coaches who have made exceptional contributions to the achievements and prestige of Mount Michael in the field of athletics and who have continued to demonstrate in their lives the values imparted by athletics. Those honored have contributed to the development of athletics at Mount Michael Benedictine School and its overall excellence. Teams, who by their record in their sport, have provided Mount Michael with an example of lasting leadership and success. The individuals and teams recognized must bring honor an positive recognition to Mount Michael Benedictine School through their sport, their service to the community, and for serving as an excellent representative of all that it means to be a Knight. This Hall of Fame recognition will maintain spirit, pride, and sense of community as well as serving as a historical account of the great athletic tradition that is Mount Michael Benedictine School Athletics.
Alumni Appreciation Award: Established  in 2021, this award is given annually to a former faculty/staff member or a friend of the Mount Michael Alumni Association that has had a positive impact on current students and/or alumni. This award is a symbol of the alumni association's appreciation for this individual's commitment to the Mount Michael community and their dedication to both past and present students.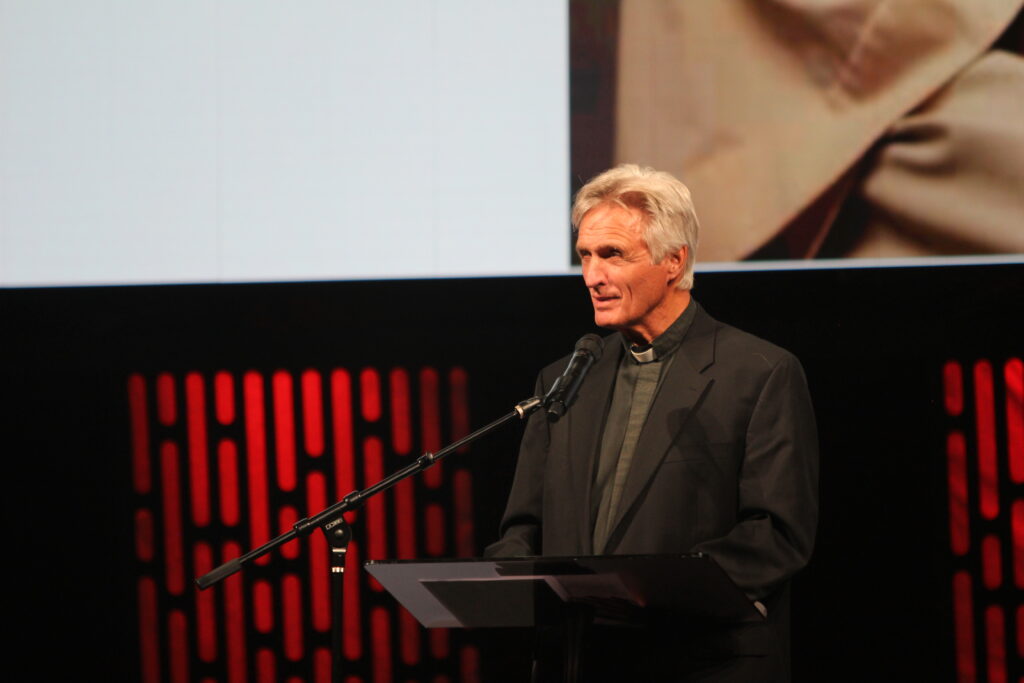 Abbot Michael Liebl at the 2022 Hall Of Fame Banquet where he was awarded Alumnus of the Year.