Mount Michael Benedictine co-ops with Skutt Catholic
2019-2020 Mount MIchael Swimmers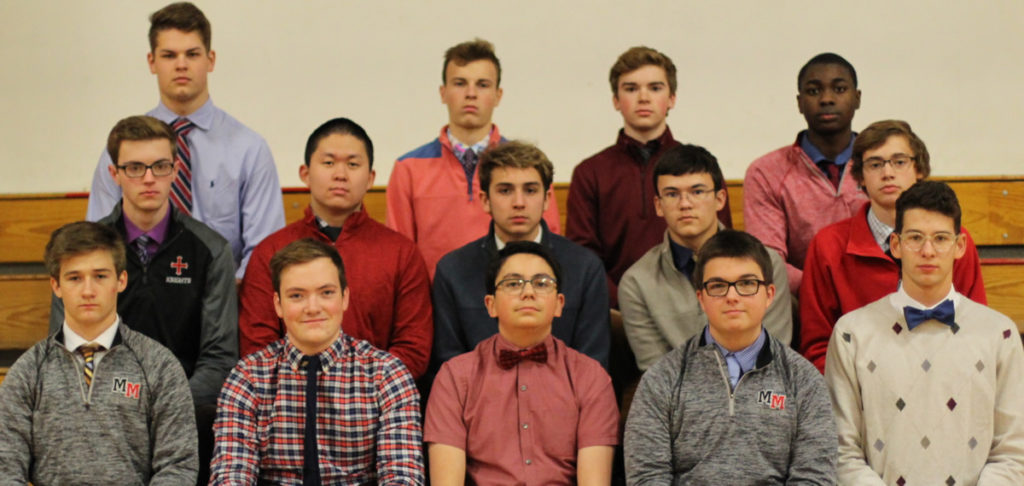 Back Row: Max Swiniarski, Henry Hohman, Landon Fogel, Josh Davies.
Middle Row: Brayden Whitaker, Joey Chen, Xavier Johansen, Zach Rapoza, Jacob Gathje
Front Row: Griffin Dyche, Peter McAndrews, Christian Fletcher, Michael Mullin, Joe Johansen
From Swimming Coach: 2021 State Meet
-the boys 200 medley relay of Leon, Fernando, Nick, and Xavier stayed close to their team record (from yesterday) to place 7th overall! They received our first boys state relay medal!
-Leon placed 14th in the 200 free!
-Nick placed 15th in the 200 free!
-Xavier went about the same time in his 50 free (from yesterday's best) BUT he moved himself up from 16th to 14th!!
-Nick placed 13th in the 500!
-Leon moved up to 14th in the 500!
-Finally, the boys 400 freelay of Leon, Xavier, Fernando, and Nick ended the season on a great note: Leon led off with a new team record in the 100 free and all 3 continued with their best 100 times to break their own team record from yesterday!! They moved up a spot to place 6th overall!! (My note – This is team record, not state placing)
-the boys placed 12th out of 26 teams! It was the Team's highest place and most points ever!