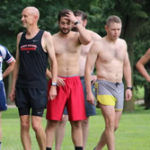 07/31/18
The weather was great for man and beast at this year's annual run with temperatures in the low 80's and low humidity.
Eric Crawford '00 finished 1st.
Afterwards the Alumni gathered at "The Good Life" near 204th & Maple…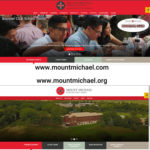 07/11/18
In case you haven't noticed, we have two new websites!
It has been many years since Mount Michael last launched new websites. Since that time much of the worlds website traffic has moved to mobile devices. The old…