2019 Golf Classic and Alumni Reunion
06/14/19
Thank you to everyone who participated in the 2019 DJ Sokol Golf Classic and attended the 5-year reunions.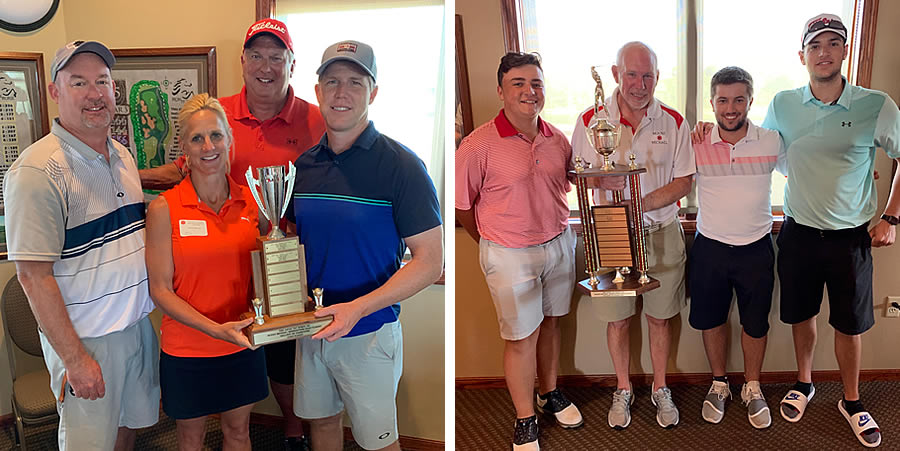 Mixed Team Champion Winners: Matt Meduna, Nancy Meduna, Dave Potter (in back) and Matt Liebentritt '90.
Tournament Championship Winners: Luke Gutschewski '21, Kent Christenson, JT Hudson '16, Nick Vetter '17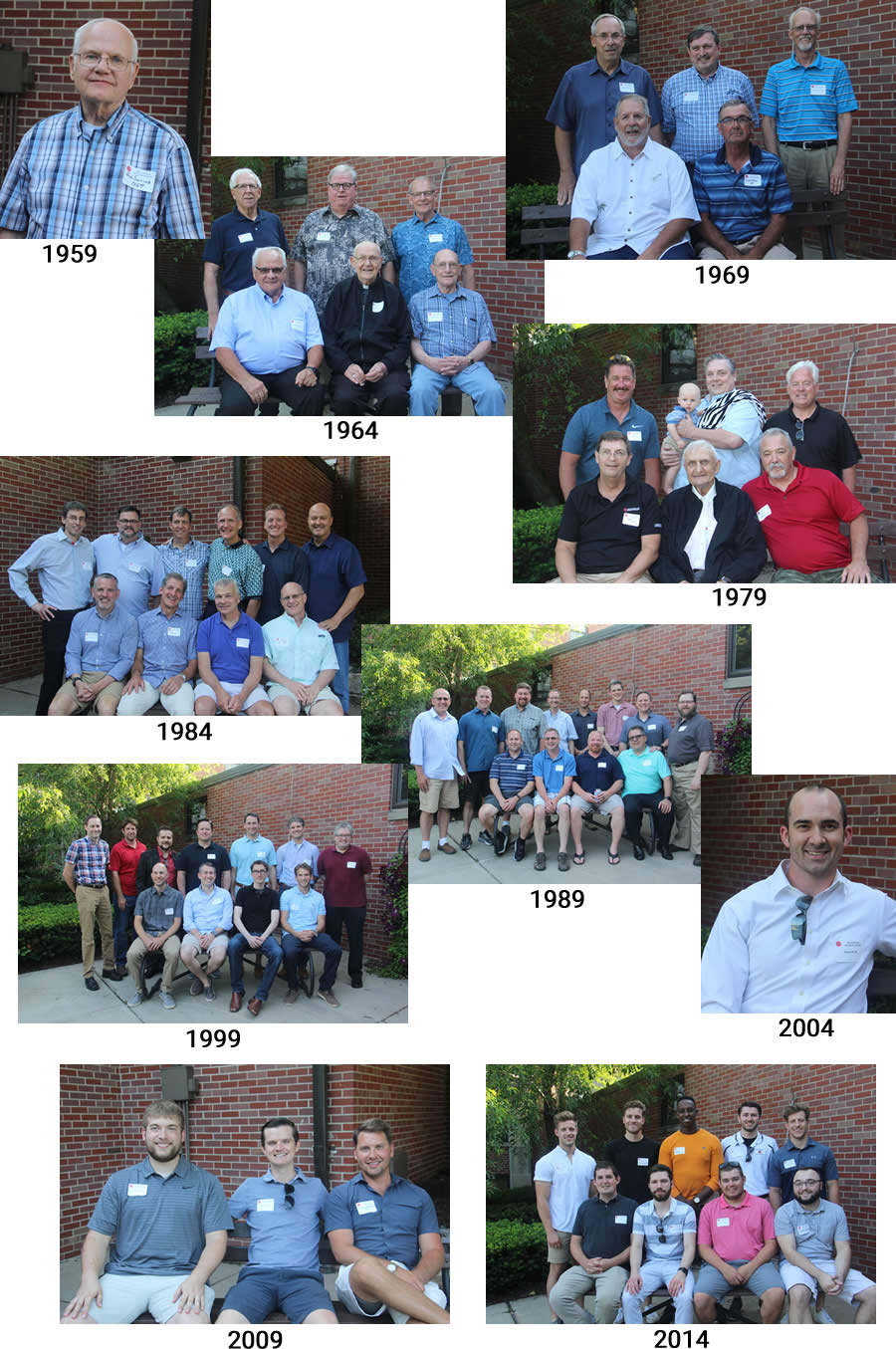 1959: Bob Swircek
1964 Back Row: Guy Riedmann, Tom White, Tom Goecke, Front Row: Randal Kaup, Abbot Theodore, Joe Urban
1969 Back Row: Dave Hahn, Al Liekus, Marvin Steffensmeier Front Row: Kelly Behrens, Dick Kaup
1979: Back Row: Pete Wolters, Steve Everett (John Everett), Don Wilson, Front Row: Joe Akers, Bro. Mel, Jim Bradshaw.
1984: Back Row: Jim Classe, Brian Morrisey, Greg Bauwens, Rick Hanna, Dan Keeffe, David Laughlin, Front Row: BJ Wilson, Pat Regan, John Plank, Andy Connelly.
1989: Back Row: Phil Gill, Mike Donahue, TJ Schroeder, Jeff Kosse, Mike Recker, Ed Rejda, Christian Dunbar, Danie Baye Front Row: Tim Dalton, Mike Reiff, John Pithan, Bill Gass
1999: Back Row: Jim Swerczek, David Foley, Nate Sander, Matt Plooster, Pat Moylan, Mike Wlash, Matt Murphy, Front Row: Mike Pecha, Aaron Isaacson, Steve Sommers, John Levy
2004: Greg Hall
2009: Adam Koch, Matt Witt, Kyle Sederstrom.
2014: Back Row: Davis Wilson, Austin Ramaekers, David Uwinganji, Justin Lytle, Cooper Wilson Front Row: Rowan Gruber, Thomas Kalil, Evan Pink.