33 Knights Recognized as A.P. Scholars
08/16/18
33 Knights have been recognized by the College Board as Advanced Placement Scholars for their high achievement on last springs exams.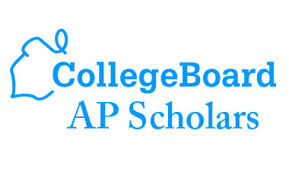 13 AP Scholars: Temiloluwa Adeyemo, Sebastian Alegrett, Ben Arkfeld, Donovan Clements, James Crotty, Sam Eberle, Douglas Jamal, Thomas Janecek, J.P. Jensen, John Kuhry, Adam Orr, Lucas, Rief, Andrew Shellberg
12 AP Scholars with Honors: Jacob Benes, Stefano Brunelli, Patrick Collins, Hudson Hohman, Ian Kim, Ziyou Li, Paul McCaslin, Nicholas Orr, Joseph Recker, Nicholas Snyder, Dash Wedergren, Bokai Zhang.
8 AP Scholars with Distinction: Ben Bies, Ming Hint Chui, Garrett Gloeb, Colin Lakeman, Armel Mignondje, Max Quan Nguyen, Matthew Thiele, Lukas Williams.
AP Scholar: score of 3 or higher on 3 or more AP Exams;
AP Scholar with Honor: Average of at least 3.25 on all exams taken and 3 or higher on 4 or more of these exams
AP Scholar with Distinction: Average of 3.5 on all AP exams taken and scores of 3 or higher on 5 or more of these exams