34 Knights Honored as AP Scholars
07/29/20
34 Knights have been recognized by the College Board as Advanced Placement Scholars for their high achievement on last springs exams.
In addition Brayden Whitaker receives additional recognition as a National AP Scholar.  This special distinction as a National AP Scholar is for those who have an average score of at least 4 on all AP Exams taken, and scores of 4 or higher on eight or more of these exams.
21 AP Scholars:
Calvin Benson, Kaleb Brink, Zhuyi (Joey) Chen, Minjun Choi, Joshua (Temi) Davies, Cameron Detwiler, Ben Gao, Logan Hock, Parker Hottovy, Will Janecek, Andree Kakish, Sanggyeum Kim, Huy Le, Jake Moore, Jackson Ramold, Evan Schroder, Keaton Stec, Henry Sorbeck, James (Max) Swiniarski, Richard (Drew) Thornton, Chun (Michael) Yeung.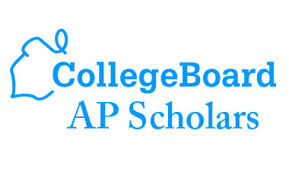 5 AP Scholars with Honors:
Qixuan (Scott) Ding, Yiji, (Jerry) Fan, Ben Goetz, Mason Matukewicz, Peyton Rosenfels.
8 AP Scholars with Distinction: John Ackerman, Lincoln Badley, Jacob Gathje, Kolton Koubsky, Alex Payne
Tharein Potuhera, Trenton Sedlacek, *Brayden Whitaker.
AP Scholar: score of 3 or higher on 3 or more AP Exams.
AP Scholar with Honor: Average of at least 3.25 on all exams taken and 3 or higher on 4 or more of these exams.
AP Scholar with Distinction: Average of 3.5 on all AP exams taken and scores of 3 or higher on 5 or more of these exams.