Awards Night
04/29/21
This year Awards Night was a hybrid event.  Seniors with their parents attended an abbreviated event in person.   Afterwards they watched the traditional senior video together in the gym.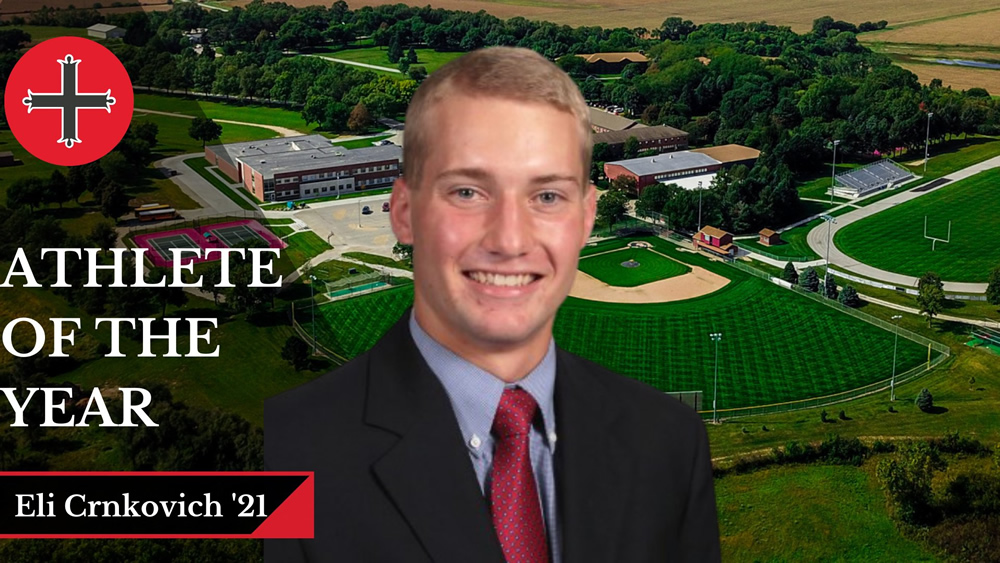 Each year, the head coaches from all of our sports gather to elect a member of that year's senior class to be recognized for athletics.  The Mount Michael Athlete of the Year Award was established in 1978 and since then 51 individuals have been selected to this prestigious group.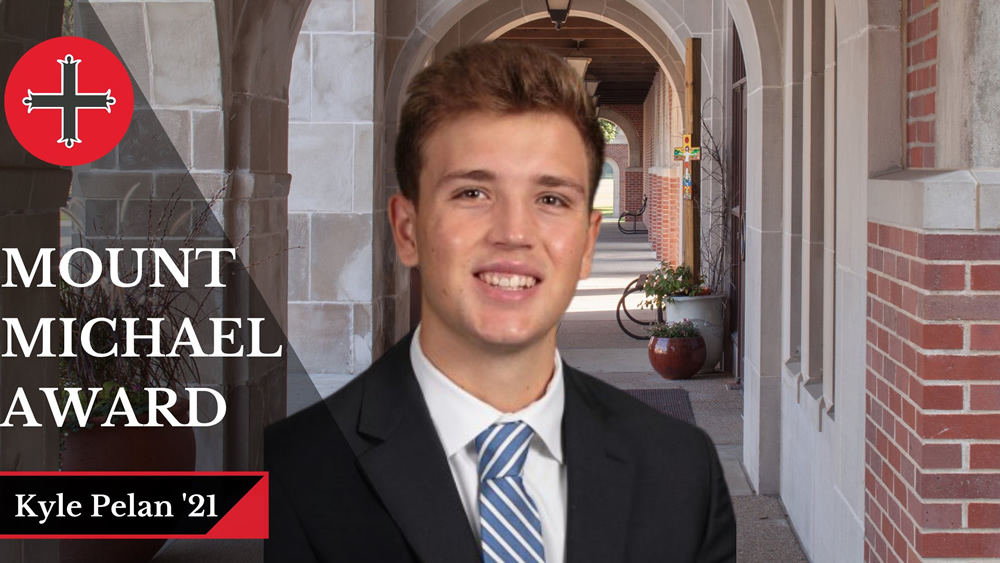 Mount Michael Award: This award is given to a senior student who excels in academics, extra-curricular activities, service and attitude. This person exemplifies everything that Mount Michael Benedictine is about; living our Benedictine Values. This award is voted on by the entire staff. The recipient of the 2020-21 Mount Michael award is Kyle Pelan!