Awards Night
04/28/22
At the annual Awards Night celebration numerous individuals were honored for their many achievements.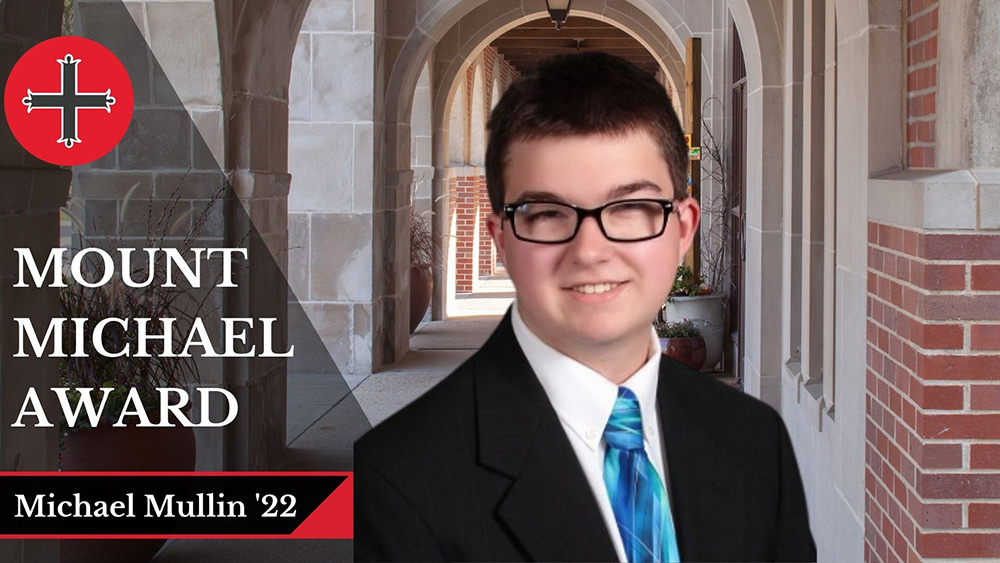 Mount Michael Award: This award is given to a senior student who excels in academics, extra-curricular activities, service and attitude. This person exemplifies everything that Mount Michael Benedictine is about; living our Benedictine Values.  This year Michael Mullen is the recipient of the Mount Michael Award. In his years at The Mount, some of the activities Michael participated in were Robotics, Academic Decathlon, Math competitions, and swimming. Michael is the son of Joe and Lori Mullen of Omaha. Michael attended St. Vincent de Paul Grade school before coming to Mount Michael as a freshman.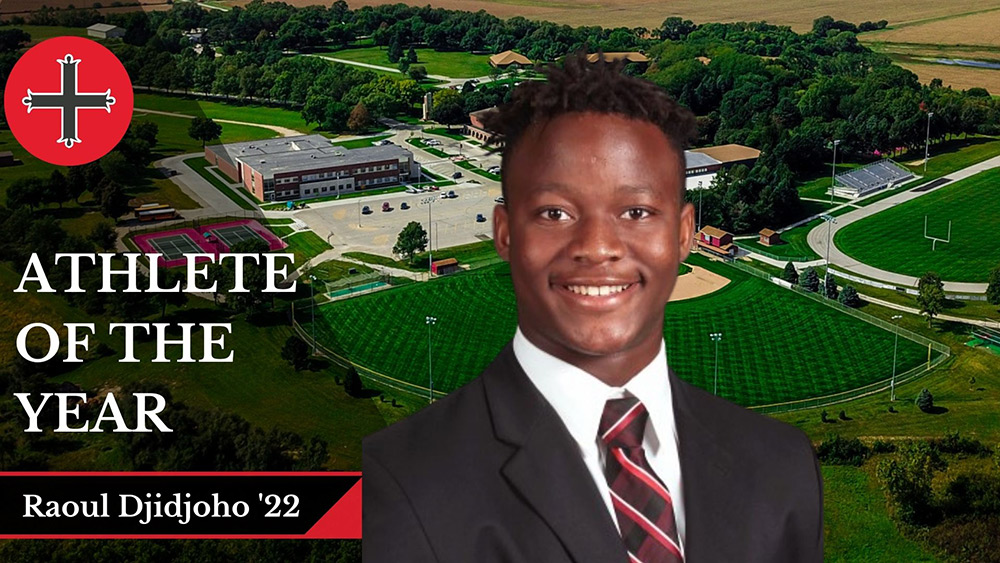 Athlete of the Year Award: Is given to the year's outstanding senior athlete who is selected by the head coaches of all of Mount Michael's sports programs.  This year's recipient is Raoul Djidjoho. Raoul played football, wrestled, and throws disc and shotput for the Knights. Raoul is the son of Pierre & Nicole Djidjoho of LaVista NE. Raoul attended St. Mary's School in Bellevue before coming to Mount Michael as a freshman.