Freshmen Formation
09/02/21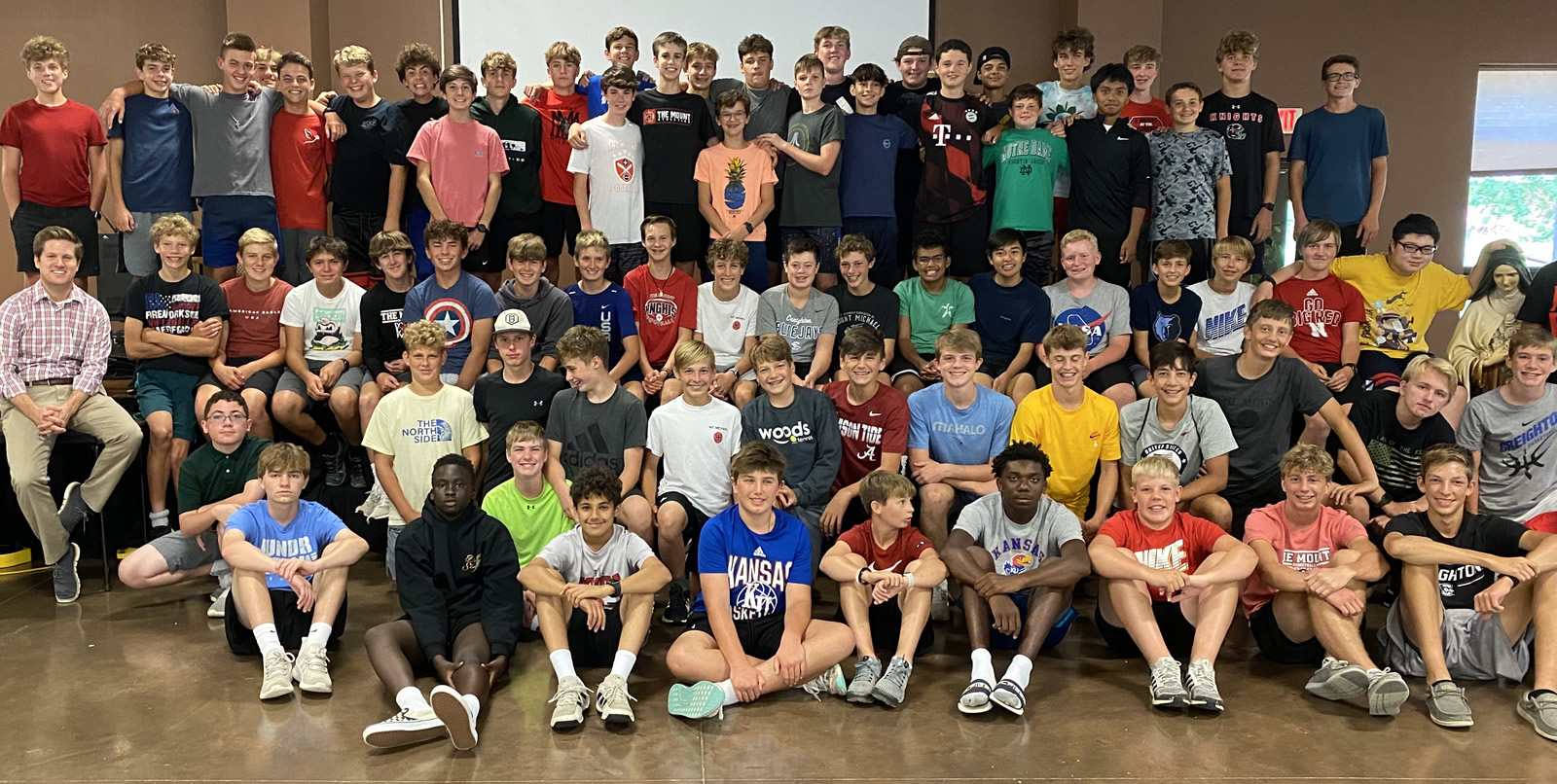 September 1, 2021 was the day for the Freshmen Retreat. We have now entitled this retreat — Freshmen Formation. The class retreated for the day to the Pro-Sanctity Retreat Center, near Mount Michael.
It was a great day to spend some time away and to center on the Benedictine Values Mount Michael has chosen to emphasize— Community, Hospitality, Integrity, Moderation and Service.
Formation happens when we are malleable, like clay and we are open to being formed.
The alums of MM know this experience and desire to share their MM experience with the present students of MM.  The freshmen this year were presented with The Rule of Benedict — a gift from the alums. Eric Crawford, John Von Dollen and Thomas Maliszewski were part of this day and the formation that was offered to the freshmen class.