Freshmen Retreat
09/12/19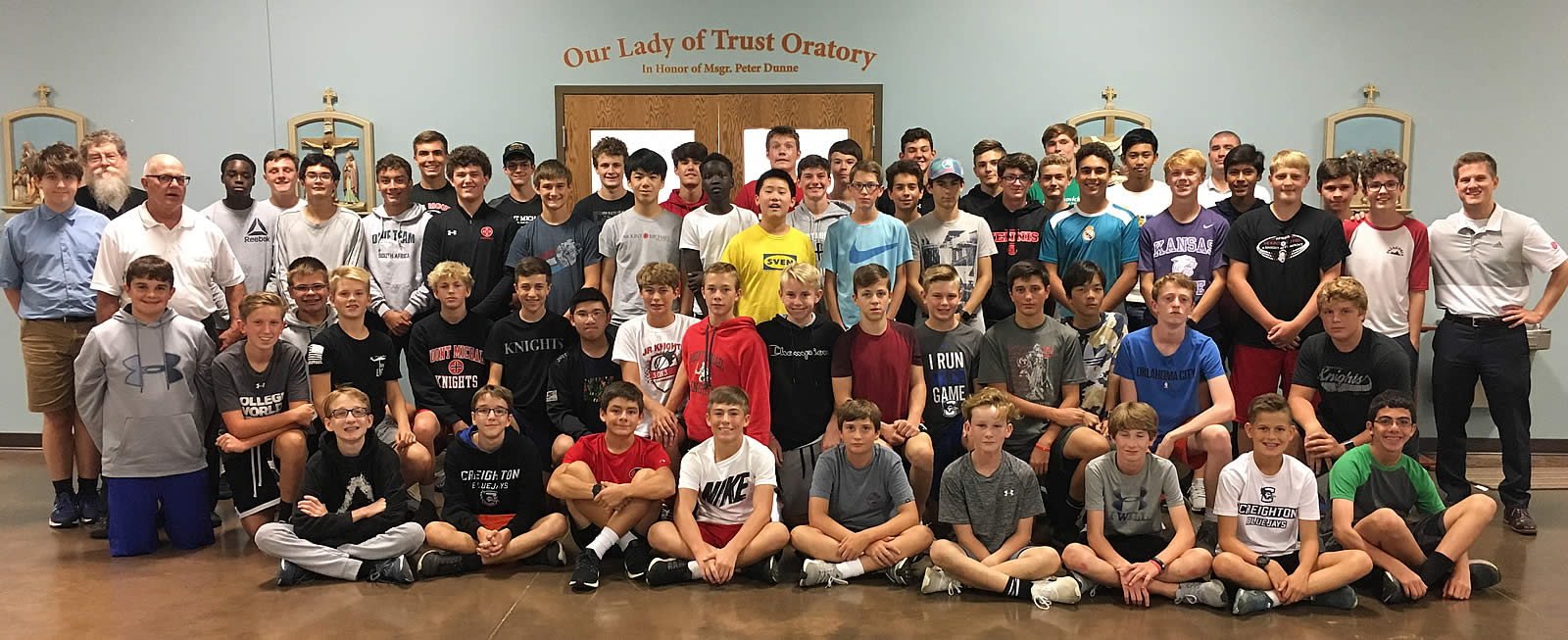 Freshmen retreat this year dealt with how we encounter God in our lives and what God means to us. There was a session on prayer and spending some quiet time before the Blessed Sacrament. Fr. John and Fr. Dan led the retreat and were helped by Mr. Maliszewski and Coach Spooner. A spirited alum, Jacob Idra gave an inspiring presentation of his experience of sacrificing for the sake of the good of the community while here at Mount Michael. The students enjoyed a relaxed meal of pulled pork, corn on the cob, potato chips, lettuce salad and of course banana bars. It was a GREAT spiritual day for the class of 2023.
Session 1
This session dealt with your image of God

Have you ever had a spiritual experience where you feel you had an encounter with God?
Have your parents or teachers or any other adult — shared a God experience with you?
What is your image of God? Is God always angry and going to punish you? Is God ever kind, loving and compassionate?

Session 2
 This time was devoted to PRAYER 

What is your prayer life like? Do you spend some time in prayer on a regular basis?
Who taught you how to pray?
 What is your favorite pray or way to pray?