Halloween
10/30/20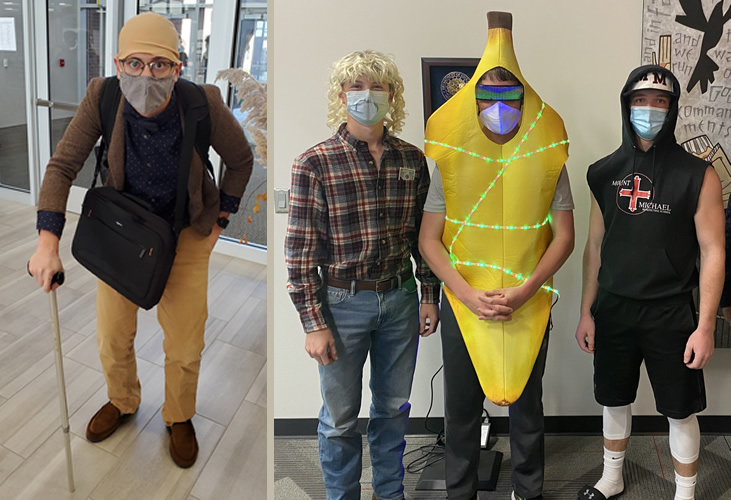 Usually Halloween at Mount Michael is celebrated with a costume dance in the evening but this year with the Covid-19 pandemic that was not possible. So, this past Wednesday was costume day. Students and Faculty had the option to dress up in costume for the school day.
Winners of the Costume Contest
First place was the old man, Ben Keller '21.
Second was Sawyer Thompson '22 as Mount Michael dean Tim Jacoby.
Third was a tie between Joe Exotic Tiger King, Jake Goertz '23, and the light-up banana Luke Wooten '22.
The best group was 4 Nuns consisting of Nicholas Halpin, Austin Danahay, Alex Broderick, Carson Demman .
The winning teachers or staff were, Mr. Westra as Moses in first and second was a tie between Mrs. Sedlacek as a construction worker and Mrs. Jenner as Case of Strips.