In the midst of application season, seniors reach for college acceptance
11/11/19
Previously published in "The Mount" a publication produced by the staff of Mount Michael's Journalism team. Follow the journalism team via Facebook, Twitter, Instagram and YouTube links on https://mountonline.org
By Alexander Schrier
As college deadlines quickly approach, the senior class is kicking into high gear. With so much to do — taking exams, preparing resumes, and writing essays — there is little time to spare.
Nearly three-fourths of seniors have already submitted applications to universities. Top ten schools for the class include University of Nebraska, Creighton University, University of Notre Dame, Benedictine College, University of Washington, Boston College, and Iowa State University.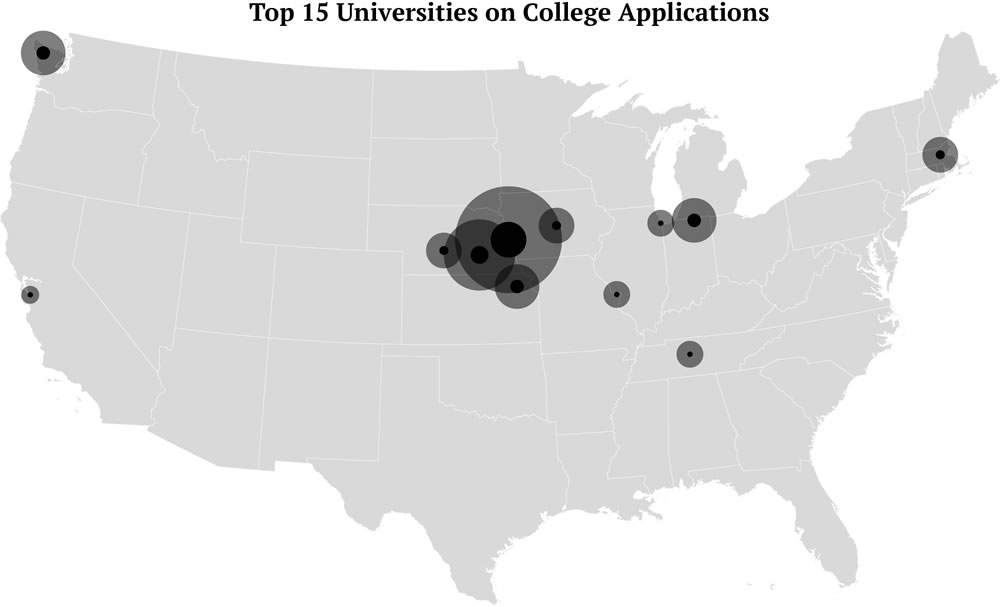 According to Kent Christenson, the Class of 2020 is "working on 349 applications to 147 different colleges."
Most seniors submit their college applications using the Common App, which provides schools with a complete profile of the applicant. From class load and GPA to extra-curricular activities and leadership opportunities, everything is on the table.
The application process is one that can consume hours of hard work, but, for some, that hard work has paid off.
Currently, 7 seniors have received a full-tuition Regents' scholarship from the University of Nebraska. The Regents' scholarship is awarded to incoming-freshmen based on their highest ACT score.
University of Nebraska Lincoln awards the Regents' scholarship to students who score 32 or higher on the ACT, while University of Nebraska Omaha awards the scholarship to students who score 30 or above.
Because test scores can play an important role in college admissions, seniors are hitting the books hard to improve their performance. As of October, the Class of 2020 averaged 28.6 on the ACT. Nebraska's state average is 20.0.