Knights Win and Place in Essay Contest
05/02/18
Two Mount Michael students were winners in the Archdiocese of Omaha's Center for Family Life Formation Pro-Life Essay Contest.
Sophomore, Kolton Koubsky won first place for his grade. He is the son of Ken and Kristen Koubsky of Omaha. Kolton is a member of Mary our Queen parish.
Junior, Shintaro Fujita placed third for his grade. He is the son of Taisuke and Rie Fujita of Tokyo, Japan.
The contest was open to 7th-11th grades students. Cash prizes were awarded for each grade level. 1st place winners entries are also submitted to the Knights of Columbus fall 2017 statewide contest.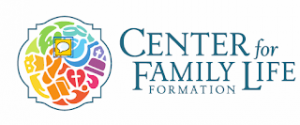 Sister Carol Jean Vandenhemel OSB and Mrs. Amy Masek are Mount Michael's Theology teachers. Congratulations to them and all their students who took part in the contest!