New esports season brings changes, students excited to play
11/17/20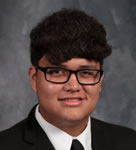 Previously published in "The Mount" a publication produced by the staff of Mount Michael's Journalism team. Follow the journalism team via Facebook, Twitter, Instagram and YouTube links on https://mountonline.org
BY AIDEN FRAZIER
With fall coming, students are occupying their time by games. The esports team began their inaugural fall season on Oct 16 after playing in two seasons of play last year.
There are some changes to the league this season, specifically in the way players are assigned matches. Last year, players had to schedule their own matches at a determined time. However, this system caused players issues with communicating, which led to cancelled matches and forfeits.
"The biggest change I'm hoping for is being able to play all of our matches with set times," David Drews '22 said, "Because that was the biggest problem last season."
Instead, the league will be using a queue system.
This system makes slots available during certain times during the week exclusive to play a game. Teams that play on their day will join a queue to search for a match. When the match is found, they will play it. After that, they will have completed their match for the week.
With the new season comes excitement. For remote students like Michael Kult '22 who is a part of two teams for two different games, esports are a way to compete with his friends again.
"I believe I am going to play very well," Kult said. "I signed up because I can't play any other sports because I'm online."
There are 21 students participating this season: two freshman, two sophomores, eight juniors and nine seniors. With that comes expectations which coach David Cormier has set upon the players: he expects the guys to play responsibly and communicate with him better.
"I kind of had to remind everyone last year," Cormier said. "I hope I can keep a better track of the teams this year."
With esports, Cormier reminds the students that Mount Michael is still a place where academics are a priority. Players are reminded that while they may be able to play video games at school, their academic goals should not collide with the sport.
"The main thing at Mount Michael is the academics, and it's good to see each student making good choices," Cormier said. "It's a go dents to balance academics and extras."