Sophomore Strengthening Retreat
10/19/21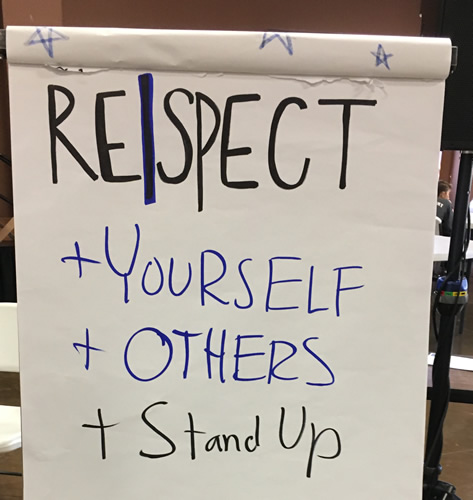 This retreat is based on the essential theme of Genesis — All are created in the image and likeness of God.  Abbot Michael's statement (of a few years ago) is also a starting point— what we believe and profess here at MM about equality and respect for all humans— ALL HUMANS!
Respect others and self — Stand up and correct when respect and dignity are broken down —
It was another good retreat and the sophomores are ready to move forward caring and respecting one another and all whom they meet. Many expressed gratitude for the day, especially to have Sesay again and the delicious food. It was a good day!