Theatre Class Field Trip to Orpheum
09/26/18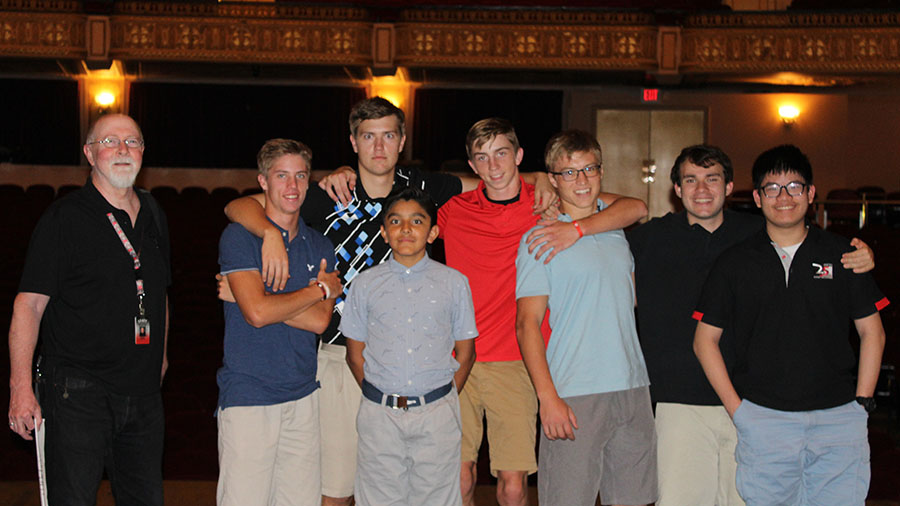 On Monday, September 24th the Introduction to Theatre class took a trip to the historic Orpheum Theater in downtown Omaha.
Hearing the words and phrases like; proscenium arch, fly-space, counterweight system, stage baton, cyclorama, strip lights in class doesn't mean much to you until you see the theater backstage with your own eyes. That was the point of the trip. Plus to see one of the most beautifully restored theaters in the country.
The original theater was opened in 1895 but became the Orpheum by 1906. It has seen many decades of change that make its survival even more intriguing and special. Today it hosts an amazingly diverse line of stage productions, travelling acts, extravaganzas, solo performances and concerts that boggle the mind. The Orpheum is in association with the Holland Performing Arts Center.
Mount Michael students that took the tour were: Nick Akers, Jose Gaytan, Jack Gottschalk, Michael Kremer, Aidan Pace, Sean Sinthucharoen, and Devon Luque. Our Guide was Front of House Manager, Joni Fuchs.
To find out more about the current season, check out OmahaPerformingArts.org  – Field Trip Photos by Michael Kremer '20